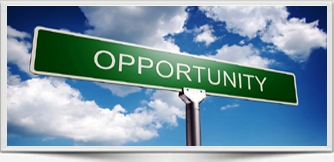 The New Realty Group, part of The Virtual Realty Group family has developed and perfected a online virtual real estate brokerage platform that doesn't require a brick and mortar office. This makes real estate extremely more efficient and much more profitable. We incorporate the latest technology available, making our platform accessible from anywhere in the world all within the reach of your fingertips.

Our turn-key system is the solution to all your needs and is the perfect "mobile virtual business platform" when considering your next real estate business opportunity, downsizing out of a larger brokerage, shutting down an unprofitable office or just streamlining to become more efficient and profitable again.

Most real estate brokerages today are still running an unfair commission split business model which is out of date and unfair to the agents. Our platform comes complete with every imaginable tool a real estate professional would ever want or need including world class support, education, knowledge, training and marketing materials just to name a few. Grow your business, hire more agents and make more money.
Here are the business opportunities with The New Realty Group.
1. As a North Carolina, South Carolina or Texas broker, you could join our brokerage, open a Branch office or start your own team and earn revenue from transactions within your Branch office / team. We will take care of everything else. If you already have a brick and mortar office and want to retain it, then you have another revenue stream available to you. Contact us for further details.
2. As a broker holding a license outside the state of North Carolina, South Carolina or Texas, you could partner with us to open our online virtual brokerage in the state(s) you hold your license(s). This opportunity is extremely popular and very cost effective. Contact us for further details.
Feel free to contact us to learn more about our great opportunities as we are The Future of Real Estate Today.
This page contains specific information regarding contacting us for more information. We are the Future of Real Estate Today and The New Realty Group. We are the leader in virtual online real estate in many different states. We operate from coast to coast and Hawaii. We offer better benefits, tools and 100% commission plans for the independent-minded agent. All of our commission plans come standard with free E and O insurance, a free paperless transaction coordinator, a free personal lead generating website with IDX home search, free access to our in-house marketing and design department, the ability to be paid directly after a deal closes, free virtual tours and single property websites and so much more. Check out all the tools, benefits, features and advantages we offer every agent with The New Realty Group. 100% commission office, 100% commissions, virtual real estate, virtual real estate office, virtual broker, virtual realty, virtual office, 100% commission, the future of real estate, the future, earn 100% commission, virtual real estate brokerage, brokerages with 100% commission, paperless, paperless brokerage